About Us
CARVER KENNEL
---
Carver Kennel has long been putting effort on inculcating the next generation with correct attitude towards animals, as well as breeding new dog trainers. The purpose of such an effort is to improve Hongkongers' attitude towards keeping dogs and the understanding of it. We hope this attitude can be fostered, in order that Hongkongers can treat their pets as their family members.
Although certain years ago, Carver Kennel focuses on police dog training and security business, its fame has brought about a great deal of pet training businesses since then. Throughout years of operations, we deeply understand the problems of keeping dogs in Hong Kong. During which we realized that the problems faced by the pet keepers are due to the wrong concepts towards animals within our society. Furthermore, in the eras without Internet, information was inadequate, pet related knowledge was lacking. The concepts of the dog keepers were mainly from the pet businessmen. More seriously, the eras were without the supervision of the Hong Kong government, everyone could step into pet businesses under the environment and even become pet "experts". Even for the Hong Kong government, knowledge for monitoring animals was insufficient. Due to this phenomenon, we believe our education is not solely the education for keeping dogs, but civil education.
In 2001, I became the tutor of the dog management courses provided by the Hong Kong Federation of Trade Unions. Yet, single effort can hardly satisfy the demands of Hong Kong. From 2002, I also planned to breed more dog trainers. In 2003, I knew by chance that CGC (Canine Good Citizen Program) was successfully implemented by the U.S.A., which was also brought into different countries for more than 20 years. Surely, I immediately contacted the organizations related to CGC. They were willing to discuss with us, they requested for our qualifications, training center's satus and its nature, as well as the paper about the understanding of Hong Kong domestic pets' market, the understanding of CGC, our ability, the reasons for making use of CGC, the expectation towards dog keepers etc. It took me two days to finish it. After they had received all the information, they immediately accepted and gave me the CGC Evaluator's qualification in Hong Kong. Starting from this, I have a new mission, that is to promote CGC in Hong Kong. Due to the strong support of the promotion of CGC in the Hong Kong Federation of Trade Unions, it was a reason hindering the vocational dog trainer's program. The first year of vocational dog trainer's program in 2007, was postponed for a year because of the unsatisfactory preparation progress. Fortunately, perseverance is our habit, despite all the difficulties, in 9 August, 2008, with the support of the Hong Kong Federation of Trade Unions, the first year of vocational dog trainer's program commenced.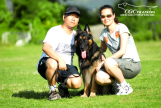 A new Dog Training Decoded Course is available for registration for now. Although we do not dare what we have done is totally right, we can see that all the students are full of passion and ambition. It makes us feel that our ideas for the years and our work cannot get stopped. For my training career over 20 years, I always ask myself, can dogs be taught? Can dog keepers not give up? Can reproduction be ceased? Animal lives are worth around a thousand dollars in the market, yet abandoning them causing their lifelong suffering can hardly be felt by us. Why we have to train, to teach, to persist, is all because of raising the value of dogs. We hope that someday everyone can support us and say that what we have done is right.
P.C.T.C.
Professional
Canine Trainer Course
Helper Dog Training
Pet Course
C.G.C. Program
SAR K-9 Training
FSD Canine Unit
Chun Feng Dog Training
Groovy Woof Dog Training
Michelle Dog Training
Ken Dog Training
Pet Owner's Comment
K-9 Security Service
P.C.T.C.
Pet Trainer Course
P.C.T.C.
Amateur
Canine Trainer Course
CARVER KENNEL
總動員全力協助拍攝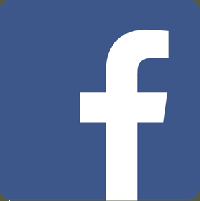 facebook